BestReviews is reader-supported and may earn an affiliate commission. Details.
You don't need to be scary to be spooky
When it comes to decorating for the Halloween season, there are multiple approaches. If, however, you have children or you plan on throwing events that children can come to, your approach options get limited. What's usually left is either generic fall decorations, which is no fun, or Halloween decorations that lean into the cute and the comfortable. Don't worry, the latter approach still has more decorations than you could possibly buy including themed trees and coffins without any scary "dead" things.
Shop this article: Hiienaa Pumpkin-Shaped Throw Pillows, Fashionwu 3D Bat Stickers and Kamugo Halloween LED Lantern Lights Three-Pack
October Prime Day: Here are the best early deals
Cute indoor decorations
Most of the cute decorations you can find are meant to be displayed inside. Because these decorations don't have to be resistant to the weather, you can find a staggering variety.
For example, you can find three-dimensional bat stickers to stick to the wall to create your own designs, something that's a special treat for kids since they get to disobey the "don't draw on the wall" rule.
You can also find plushies and pillows, table runners and mantel scarves, pictures and hanging decorations that run the gamut from candles to ghosts to brooms (with or without a riding witch).
Another excellent category of cute indoor decorations to consider is functional decorations. These are items such as soap dishes and dispensers, towels and cutlery or other dishware. Sure, these don't make as a big a splash as an animatronic zombie, but they might make you smile, and that's what counts.
Cute outdoor decorations
Outdoor decorations that won't spook the young ones are a little more limited, especially because many outdoor decorations are made to look like parts of a graveyard. All you're truly left with in this category are three things.
Inflatables make the biggest impact since they're big and bright. Because of the size and luminance, these rarely, if ever, lean into scary designs. Fear lives in the dark after all.
Lights are next up, but not just any old lights like Christmastime ones. You want lights that you can set up on your lawn that you can direct to create some shadows. This makes it Halloween-friendly without being too scary. Just stay out of the shadows.
Entryway decorations are last. These only make an impact on guests and trick-or-treaters, but don't underestimate their impact either. Wreaths, themed doormats and banners belong here.
Best cute indoor Halloween décor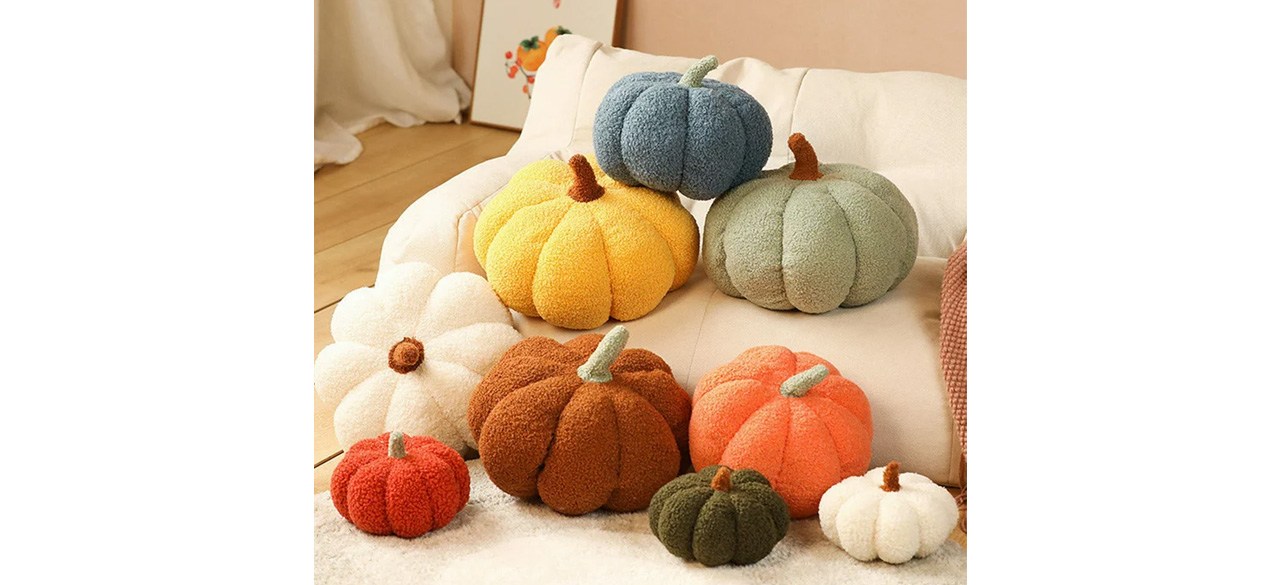 Hiienaa Pumpkin-Shaped Throw Pillows
The pumpkin is among the most recognized fall/Halloween decorations there is, not to mention the key ingredient of a delicious pie. This pillow takes the actual form of a pumpkin instead of being some regular boring pillow with a pumpkin image. They come in three sizes and in seven colors.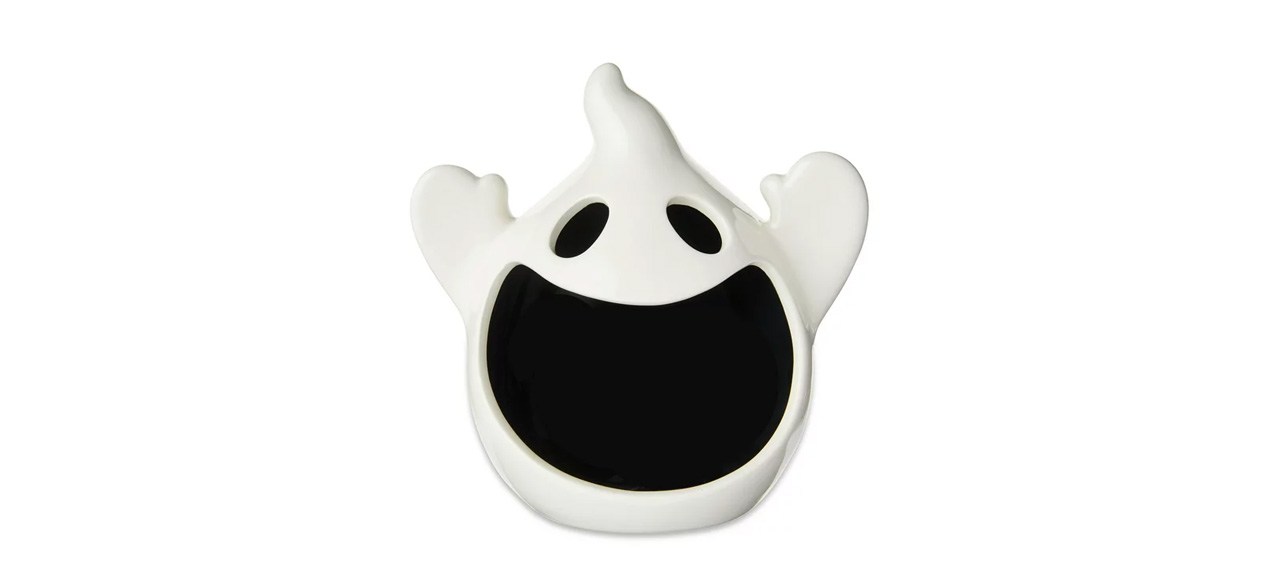 Way To Celebrate Halloween Ceramic Ghost Candy Bowl Two-Pack
For kids, Halloween is all about the free candy. Never mind the inevitable trip to the dentist. These adorable bowls are perfect for splitting up the candy you buy to hand out and the candy you might buy to supplement your child's trick-or-treating if you live in a low-effort area.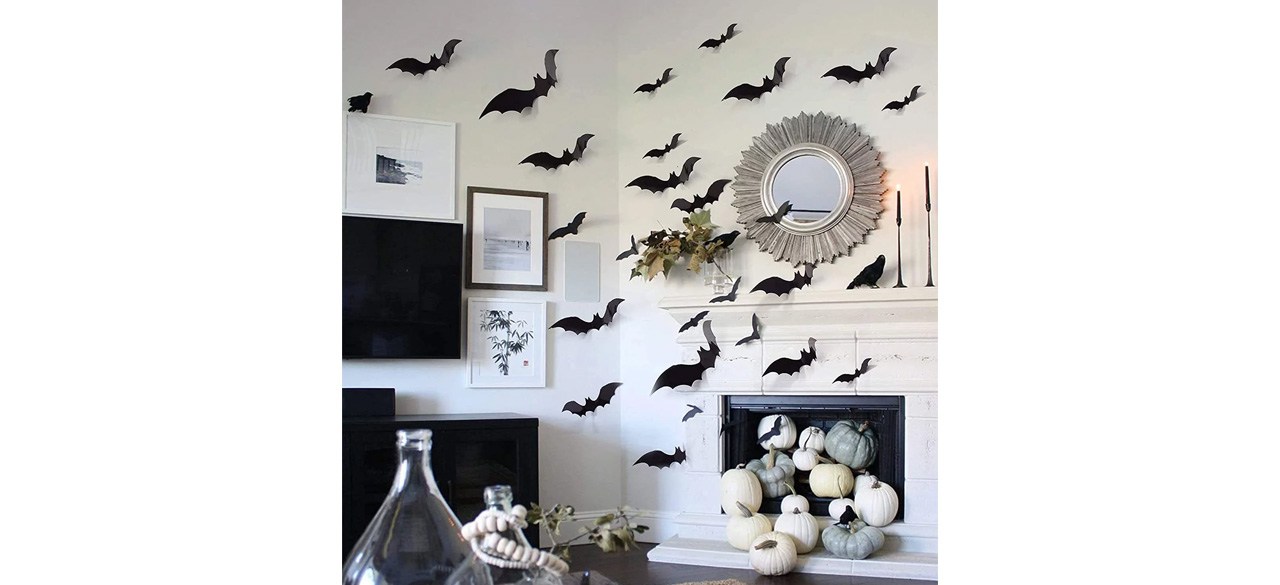 Some of the best holiday memories come from decorating together with your loved ones. These stickers are an easy way to get even the youngest kids in on the action. They come in sets of 80, 120, 128, 160 and 180. Each set contains various sizes of stickers in equal or unequal quantities.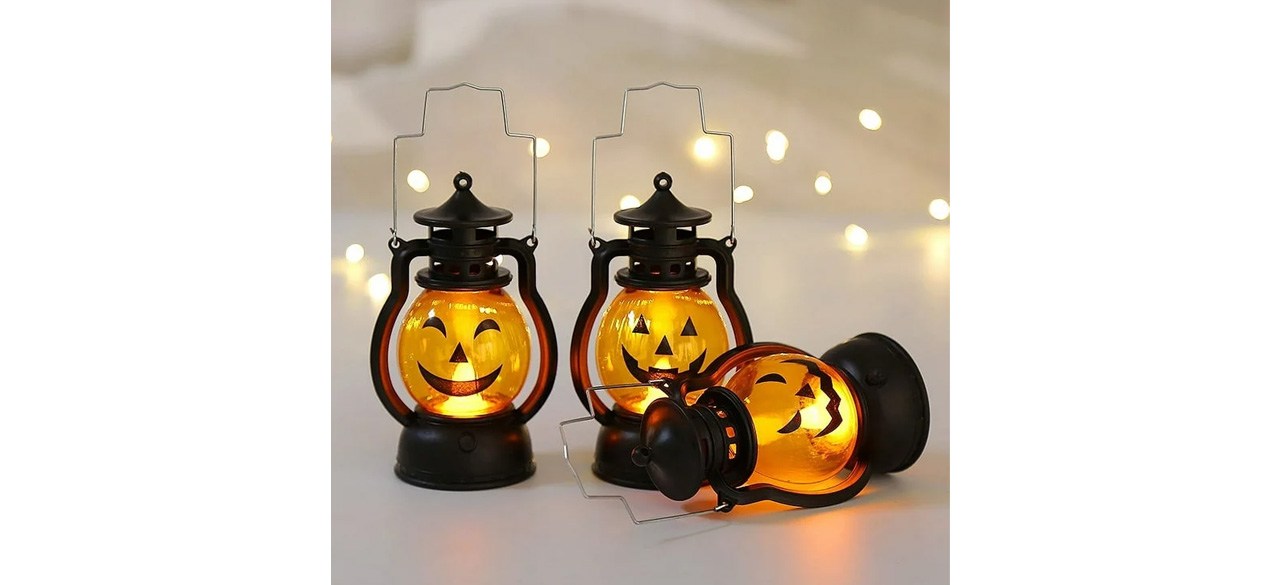 Kamugo Halloween LED Lantern Lights Three-Pack
These lanterns are only limited in use by your imagination. For example, you could use them as themed nightlights or to frame an exterior candy bowl. They make excellent additions to costumes, too, especially as the light starts to fade. Each lantern has a unique face design so everyone can be certain which belongs to who.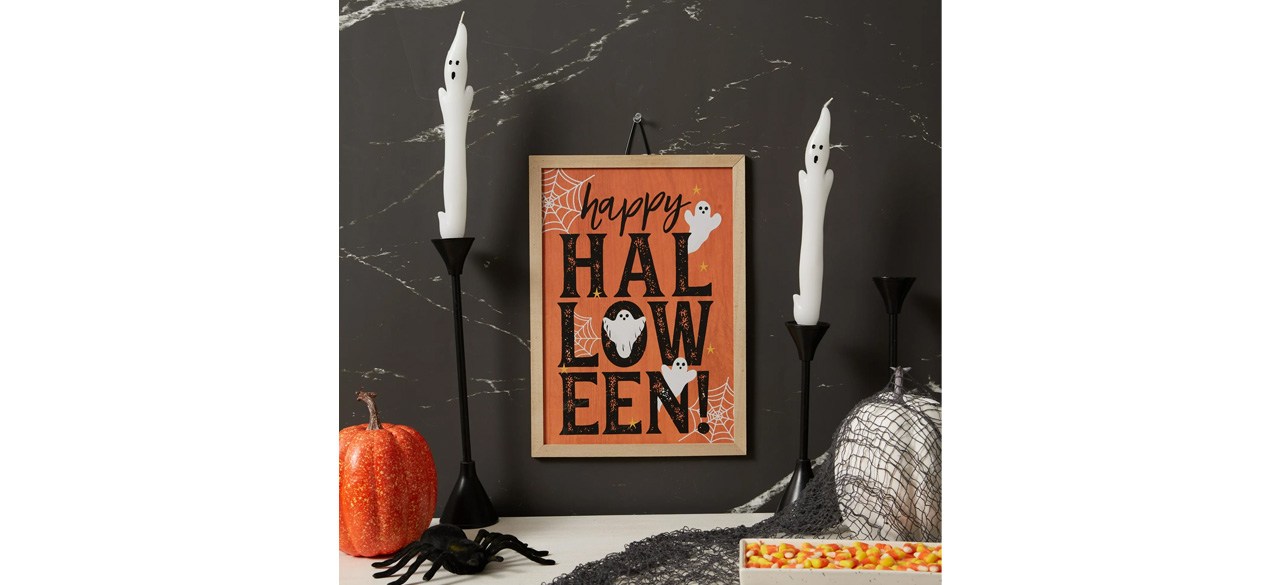 Way To Celebrate Halloween Hanging Sign Decoration
Decorations don't need to be complex or expensive to be good. They just need to evoke the right spirit and make you feel up to celebrating what only comes once a year. This simple sign is the perfect way to do that.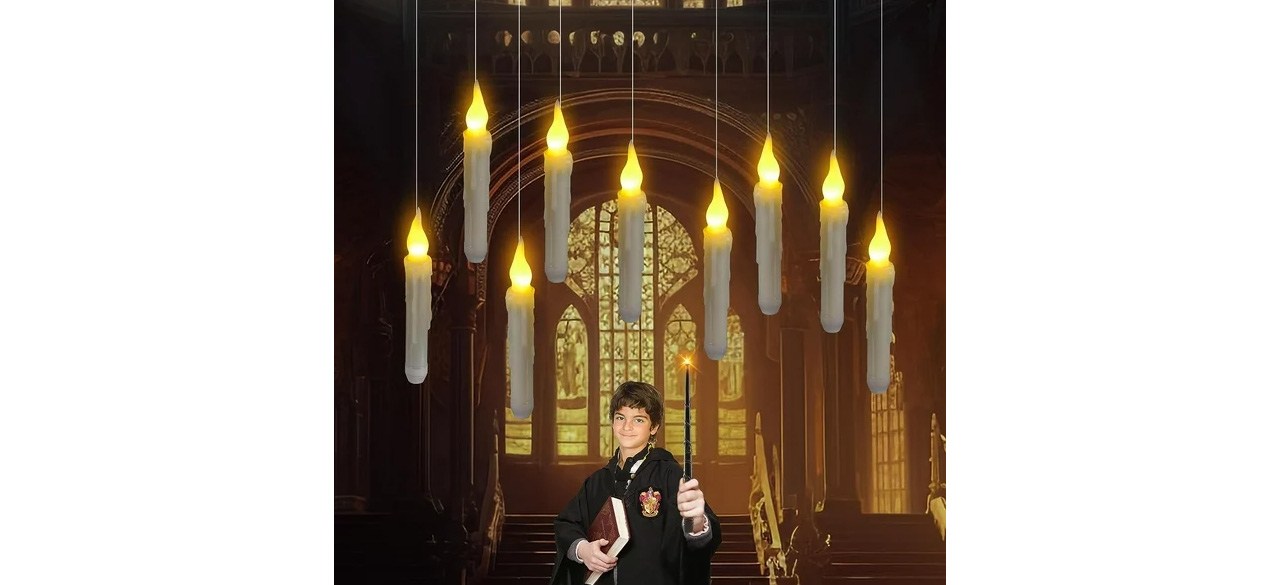 Sooneedear Floating LED Candles WIth Harry Potter Wand Remote Control
Hanging candles are an excellent way to set the mood for a kid-friendly Halloween event. These are especially great since the kids can feel like a real witch or wizard when using the wand remote. They come in white or yellow.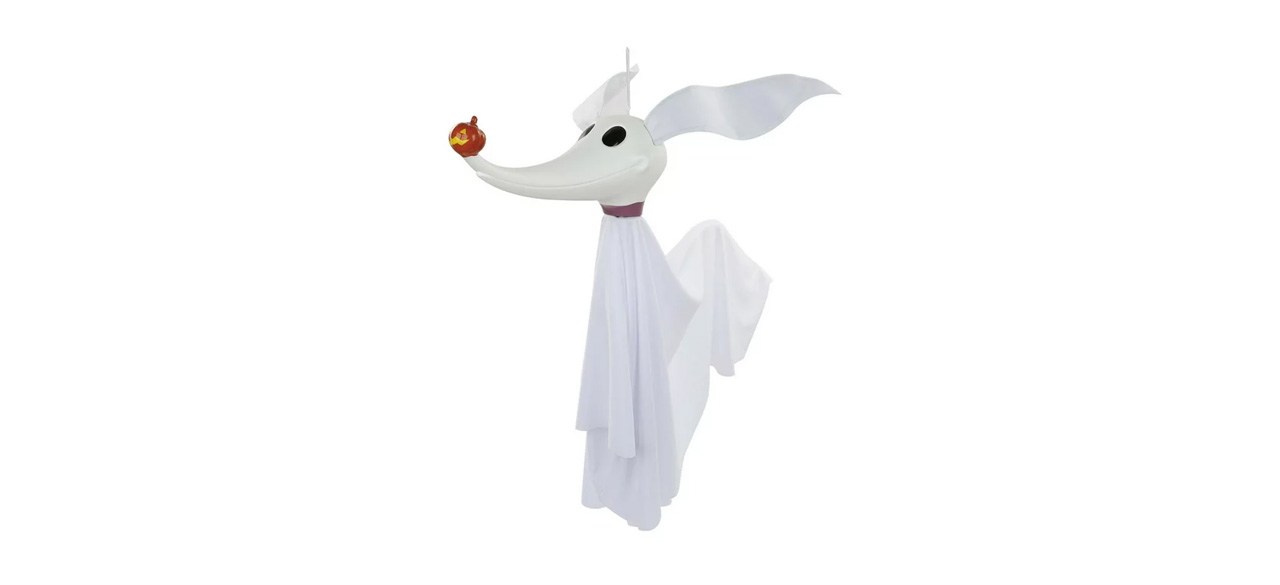 Disney's "The Nightmare Before Christmas" Zero Halloween Decoration
"The Nightmare Before Christmas" ranks highly on the list of all-time great Halloween movies. If you narrow that down to kid-friendly movies only, only "Hocus Pocus" can compete for best of all time. There's hardly a kid in the world who wouldn't love this poseable Zero decoration for their room.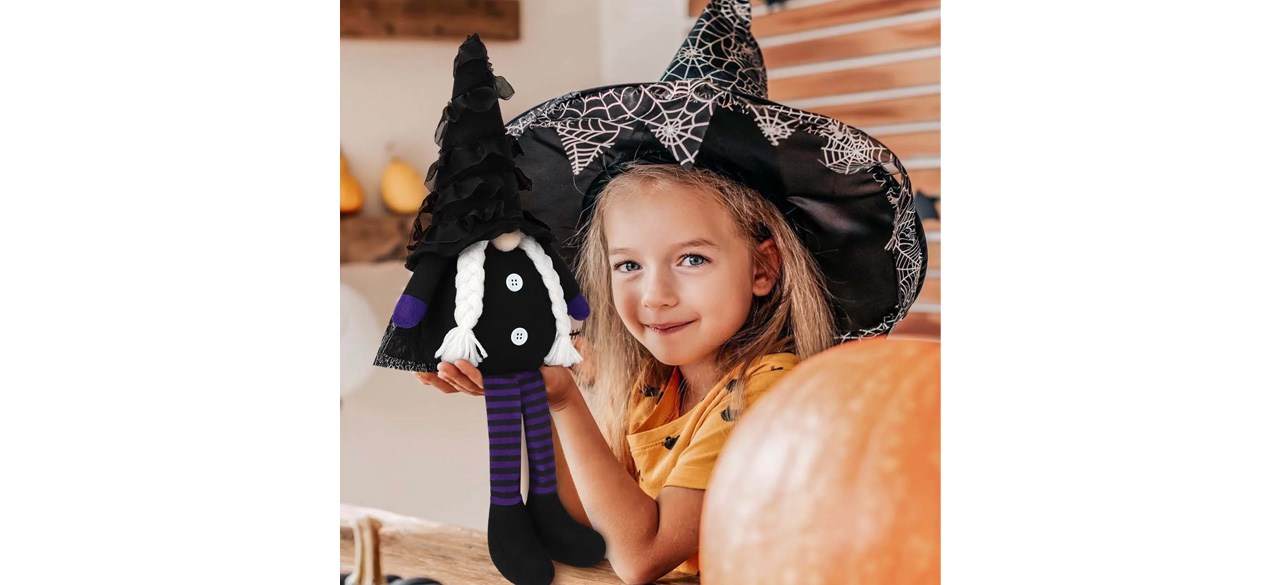 Ayieyill Halloween Gnomes Plush Two-Pack
Gnomes are easily among the most versatile decorations. Just look to the breadth of garden gnome designs to prove that point. But these gnomes are meant for inside, such as on your mantel or perhaps a bookcase. You could also do an Elf on the Shelf activity with them.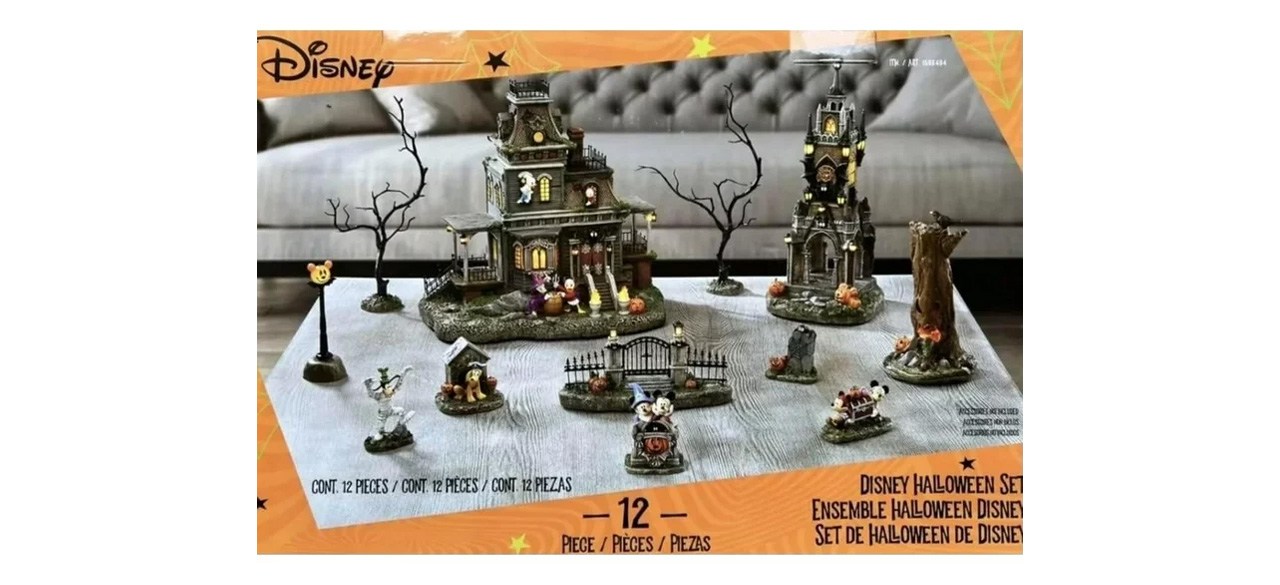 Infinite Abundance Disney Halloween Haunted Village Set
This collection of cute little pieces is essentially a Nativity set but for Halloween and Disney-themed décor. Let your kids set it up as a fun activity, having them take turns placing them to create a collaborative art statement. There are 12 total pieces.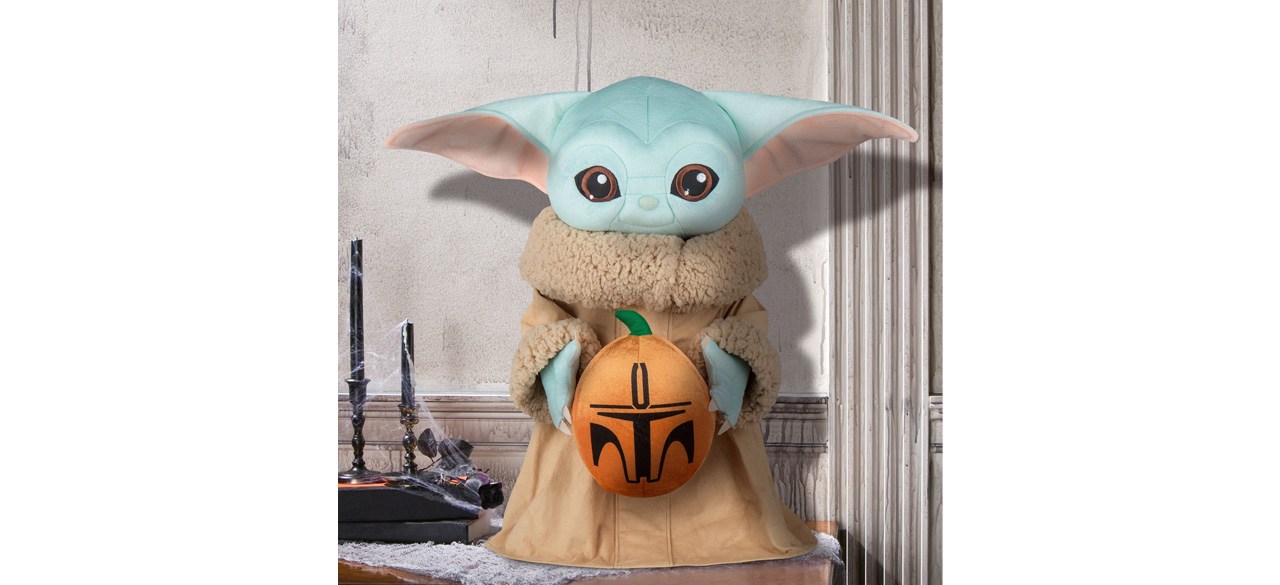 Gemmy Halloween Greeter The Child With Pumpkin
Star Wars merchandise is enduringly popular, with modern fans latching on to "The Child," or Grogu as its name really is, with extraordinary passion. It's especially cute since it is holding a little pumpkin carved to look like Din Djarin, Grogu's protector.
Cute indoor Halloween décor worth checking out
Want to shop the best products at the best prices? Check out Daily Deals from BestReviews.
Sign up here to receive the BestReviews weekly newsletter for useful advice on new products and noteworthy deals.
Jordan C. Woika writes for BestReviews. BestReviews has helped millions of consumers simplify their purchasing decisions, saving them time and money.